ROCKET CAT
Guitarist Chris Guse, bassist Dave Maurer, drummer Steve Vorass, and vocalist/lyricist Suzanne Singh skillfully blend their backgrounds in alternative, progressive and hard rock, as well as power pop. Drawing heavily from the music of their youth, the band's sound is fresh yet familiar. A careful listen often reveals an 80's influence in a guitar riff, drum beat or vocal melody. The direction of the songs are often unpredictable yet accessible, sparking connections then slipping just out of reach. The songs are written with lush instrumental and vocal layers, giving them depth and fullness. Listeners can focus on the groove at the surface or immerse themselves into the density of the lyrics, melody and musical texture.
Singh weaves into the songs the visual imagery of light and shadows, guidance and direction, and reflecting on the joys and struggles of the past while reinventing oneself in the third stage of life. The lyrics examine life on the other side of youth. The ancient Icelandic vegvisir, or Viking compass, is an ever-present symbol of guidance and hope through the stormy waters. In "Sanctuary", the strength and constant presence of the lighthouse symbolizes the friend you escape to when the seas of life get too rough. In "Little Lights", children take the form of hope for the future when coping with the death of a parent. "A Thousand Echoes" and "Life on Fire" explore the dark side of hopelessness and depression, along with addictions that seep their way into your existence to fill the void. "Between Silence", "The Corsair Song", "In Parallel", and "Over Again" speak to bad choices, love lost – and sometimes found again – and searching for a way out. "Paper Dreams" and "1989: Rise Up" are anthems of courage in the face of obstruction, with the latter being a tribute to the Romanian Revolution of 1989. Rise Up is a very personal reflection on the two years Singh spent in her early 20's in a small Romanian town on the Serbian border during a very turbulent time in modern world history.
The Universe has spoken and the message is clear: Time passes, responsibilities grow, but what's been locked away remains burning brightly within. The world is full of signals and positive transmissions; be willing and seek them out. From that, radiance flows.
For more information, contact us at: info@rocketcatband.com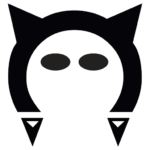 Suzanne | Vocals
Loves long walks on the beach
Member since 2016
Chris | Guitars, Keyboards
Plays loud Guitars
Loves homemade pyrotechnics
Member since 2016
Dave | Bass
The Bass player
Loves clapping at the end of movies
Member since 2016
Steve | Drums
Le Batteur Extraordinaire
Loves funny or ironic tattoos
Member since 2016.